so while Shellsea has been busy packing all of her clothes up, I managed to make a complete tornado out of my room looking for my favorite outfit.
i sat there on my bed, or pile of clothes...they were practically the same thing at the time
"i like too many things...."
so i did my favorites all at once...raindrops on roses, whiskers on kittens, and brown paper packages tied up with string
yeah...you got nothing on this...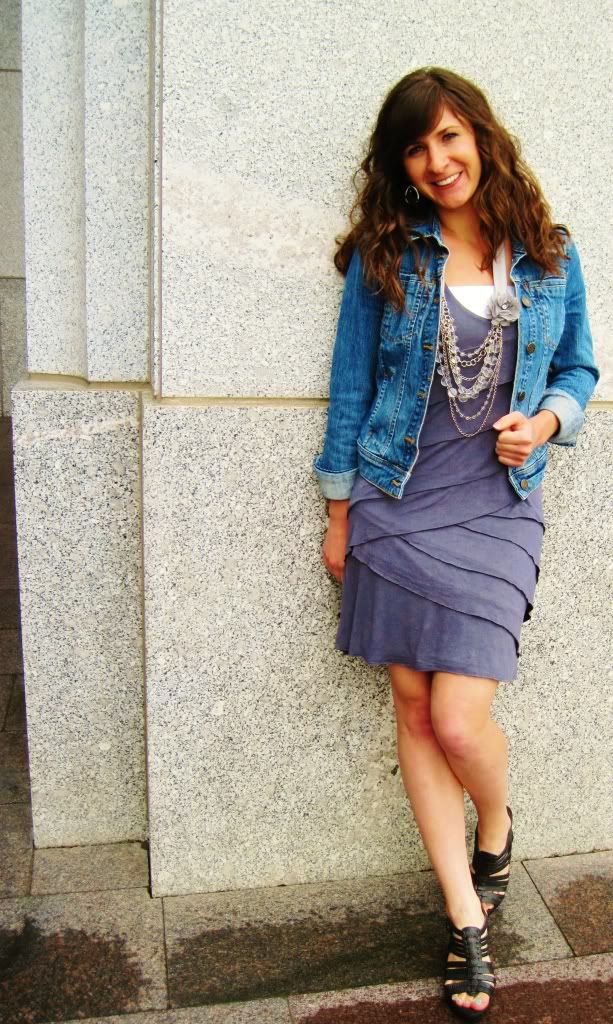 White tube top: Victoria's Secret Bodyshop
and yes, it was raining...BUT thanks to my favorite hairstyle, humidity was my friend that day. ladies, if you have even a little bit of wave in your hair...and it looks like rain, opt for the beach wave look.
Here's how I do my favorite hairstyle:
1. Take a shower (please, boys like nice smelling girls, fyi), but note that you need to use a comb when putting in your conditioner this time
2. Scrunch your hair with the towel
3. This is important, do NOT comb your hair
5. Scrunch with fingers, throw hair upside-down and blow dry while continuing to scrunch
Wool-ah! you're sporting the sexy beach wave! I sometimes also take a few strands and wrap them around the barrel of a curling iron. Also if your mane is giving you trouble, hairspray then repeat step 5.
well it's been lovely ladies...but now I've got an after storm cleanup to do in my room.