Last month's ad space giveaway was such a hit, I decided to go ahead and do it again.
I'm excited, are you?
I am going to be giving away one large ad space for the month of July! Your blog, shop, or whatever you got will be on display in the side bar over there on the right for the whole month of July.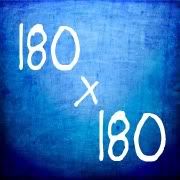 Now, Rules...
Mandatory - 1 entry:
Publicly follow
Love, Shellsea
with google friend connect and tell me about it.
Extra entries:
Blog/Tweet about the giveaway and tell me about it
That's FIVE ways to enter.
easy as pie, right? just remember to post each entry in a separate comment so it's easy for me too.
The winner will be randomly drawn Thursday, June 23rd.
If you can't wait to win. Check out my sponsor information here. Or shot me an email.
shellsea.oberski{at}gmail.com