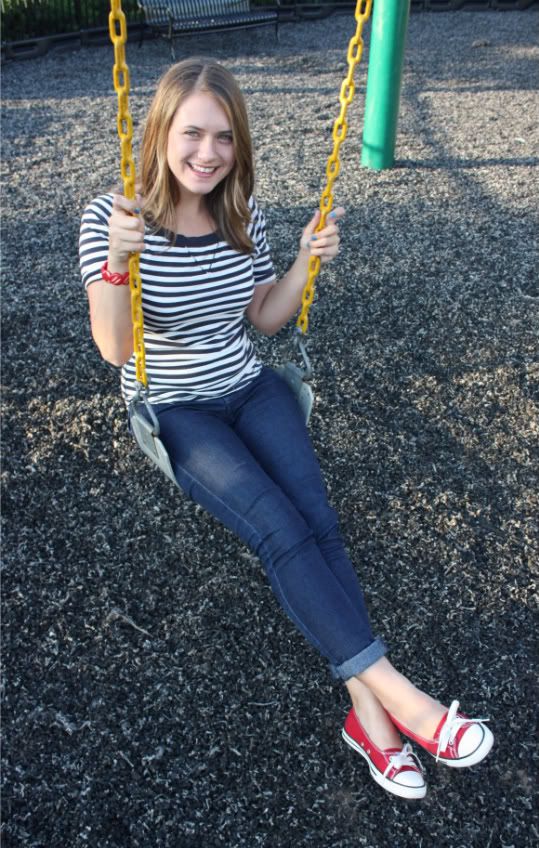 Shirt: F21, Jeans: Target, Chucks: Japan, Bracelet: Art Fair
This weekend I went and had highlights done. For the first time in my life. How behind the times am I? Why didn't I do this before? I am in love.
I had Ombre style highlights done. Baby Ombre highlights is a better description. While there are more highlights around my face, it is hard to see the ones on the side and back. When I go to get it touched up, I'm planning to going heavier on the highlights. Go big or go home, right?
All in all, I am pleased with the results. I think it's going to be a great addition to my summer style. And, very little upkeep. Who doesn't love that?
On a side note, Lou saw my outfit and asked where I parked my boat. I agree, a boat would suit this outfit very nicely.