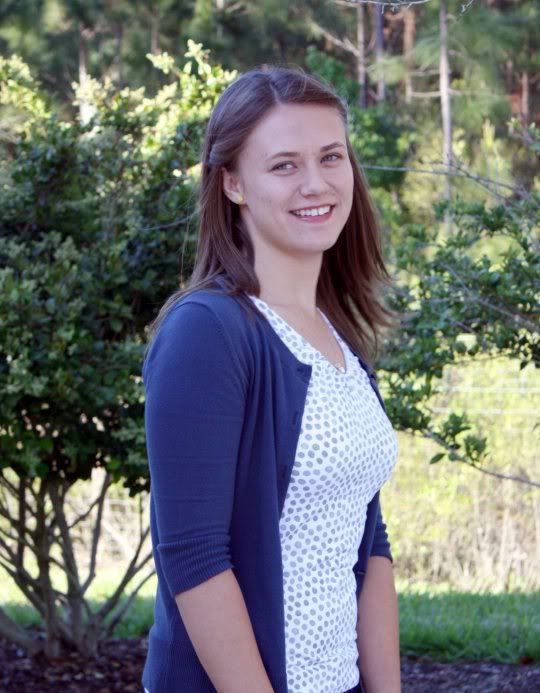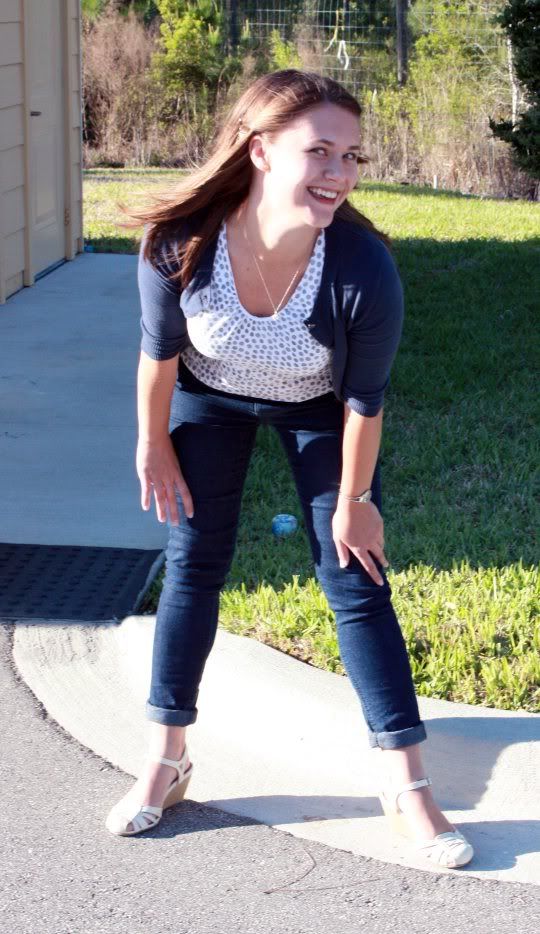 Jacket: Target, Shirt: Target, Jeggings: Target, Shoes: Kohls
(If you can't tell I recently hit up the sales rack at Target. Found some good deals)
I've been seeing this ABC thing on a couple blogs, so I thought it'd be fun to do it and embarrass myself a lil' bit.
Age: 25
Bed Size: Queen
C
hore you hate: Laundry and everything that goes with it. Sorting, folding, ironing, hanging. I dislike it all.
Dogs: Nina! We are certain she is part Nova Scotia Duck Tolling Retriever.
Essential start of your day: Getting back into bed.
Favorite Color: Currently Red, like bright in your face Red. But Dark Blue is moving up in the ranks.
Gold or silver: 90% of time Silver
Height: 5'2"
I
nstruments I play (or have played): The recorder... I'm not very musically inclined. :(
J
ob Title: Professional Copier. AKA Secretary. I also serve as someone to ignore when people come in the office looking for their professors.
Kids: None... yet.
Live: Jacksonville, FL
Mom's Name: Maggie
Nicknames: "Shels" is really the only one. So far no one has come up with a good one that has stuck. Wanna take a stab at it? ;)
Overnight hospital stays: 3 years old (on my birthday), hip surgery, that was a bummer.
Pet Peeve: Being ignored.
Quote from a movie: *I'm changing this one to TV series quote*
Andy: [singing] Claude Van Damme, Hair for Men, poison gas, NutraSweet. [speaking] It's gotta rhyme with "piece." Fancy Feast! [sings] Break me off a piece of that Fancy Feast! It's the cat food. Nailed it.
Right or left handed: Right handed
Siblings: my lil' sister, Tiffany
Time you wake up: I think I'll skip that. Ahem.
Underwear: NONE DUH. Kiddin'. Um yes, I wear underwear, is that the question?
Vegetables you dislike: Lima Beans! Those things are
awful.
What makes you run late: I ask myself that question everyday
X-rays you've had done: This one is odd. So, Skip!
Yummy food you make: Praline Pumpkin Torte. (my signature dessert) & Katsudon (everybody loves it)
Zoo animal: Owl
Now it's your turn! Link them up in the comments so I can read them. :)